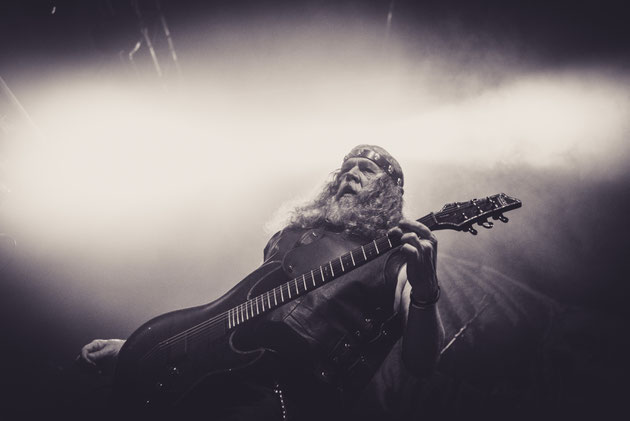 Text and photos by Void Revelations
Organizer: www.chaosdescends.com

A small forest path leads to the site which contains several barracks, a small railway and an abandoned swimming pool. The swimming pool is also the location for the first day. In addition to Chaos Echœs from France, Occvlta was playing, going completely berserk on the old tiles, together with the numerous spectators.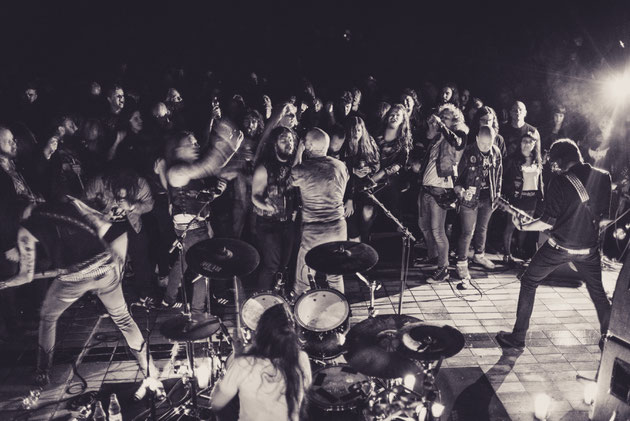 A good start, but also one of the last days for Manilla Road founder and legend Mark Shelton. Because he and his band played on the second day as penultimate band, it was also the penultimate performance for Shelton, who shone on stage with his solos and a lot of energy. That is why he will be remembered by many people, for his grounded nature and his passionate performance on stage. The day started with Evil Warrios from Germany. Covered in blood, they did not let their performance be affected by sound problems. Nachash from Oslo and Oraculum from Chile made no compromises either. With a fat sound and numerous new songs of the upcoming album, the Icelanders of Svartidaudi became the best Black Metal band of the festival. Gospel of Horns unrolled the carpet for Manilla Road and by the time they were finished, it was pitch black. The perfect atmosphere for Tormentor. Led by Mayhem vocalist Atilla Csihar, with a bloody face, they took control of the night surrounding the audience.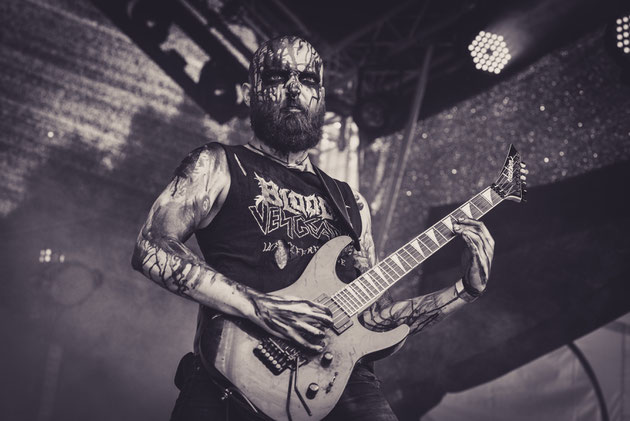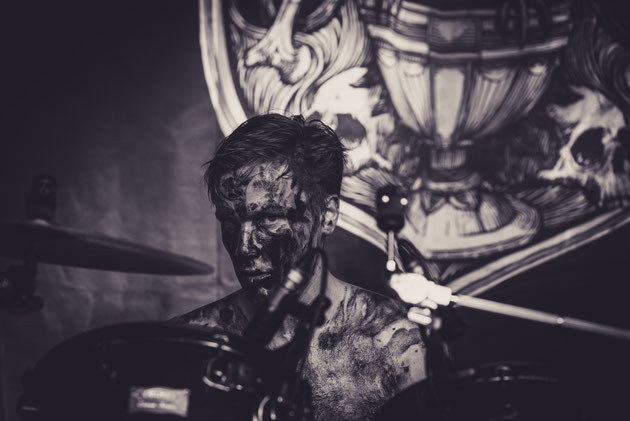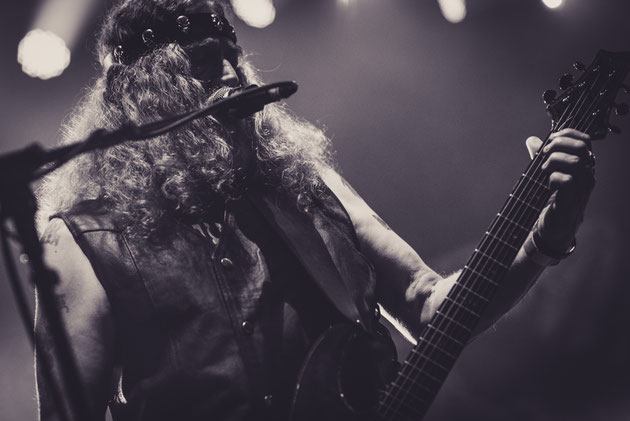 The third and last day also held some highlights. After the death metal attack by Taphos, there was a rain of glitter with the Metal punks Indian Nightmare, including big 80s hair and make-up with a Kiss anecdote. Glitter was also a part of Hällas' show. With a velvet cape, they serve up space retro rock, seem very sublime and so perfect. The vocalist of Demilich, on the other hand, likes to talk, the Finns have not released an album since 1993 and still have cult status. Pallbearer from the States talk less and play more Doom, causing quite a stir with their latest album Heartless and the fans are spellbound by their performance. In stark contrast to this are Nifelheim. The twins Tyrant and Hellbutcher, also known as "Bröderna Hårdrock" in their native Sweden, thrash their audiences with their music. After that, it gets quieter with Pagan Altar, who serve up more Doom Metal, before Wovenhand takes the audience into other spheres. 16-horsepower singer David Eugene Edwards passes the scepter on to Wolvennest, who were unable to play as scheduled on the day before because of a delayed flight. Candles, bones and incense sticks on stage, the sextet brought the festival to a close with their ritual.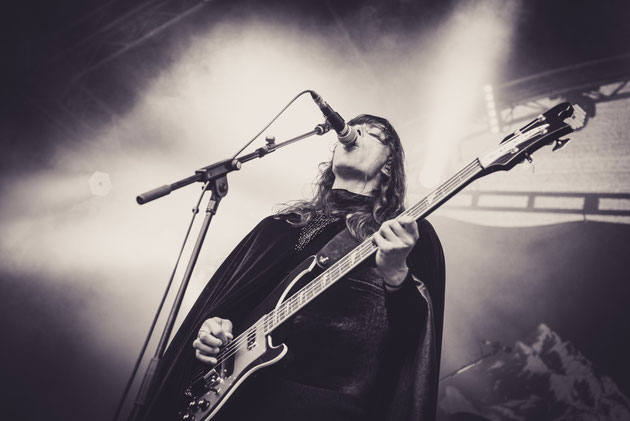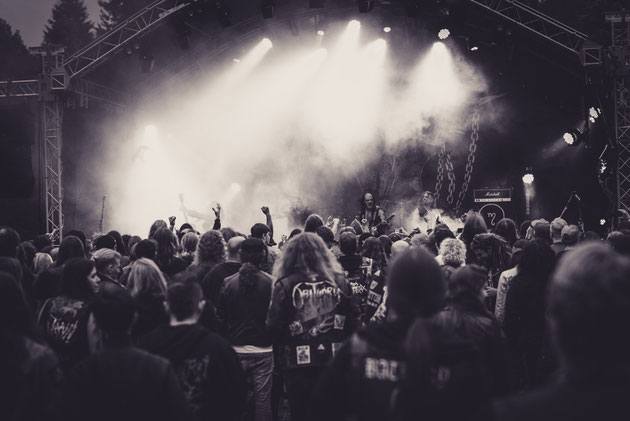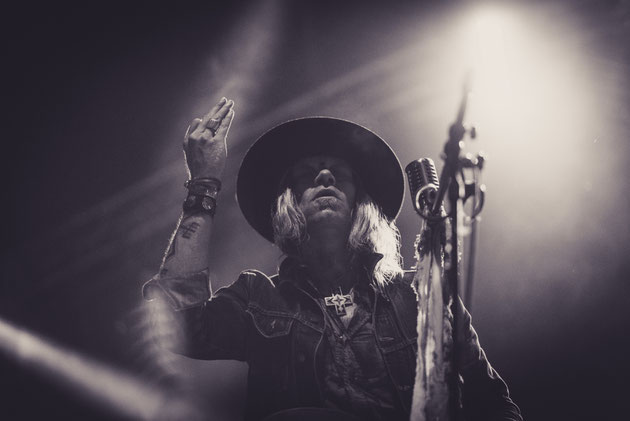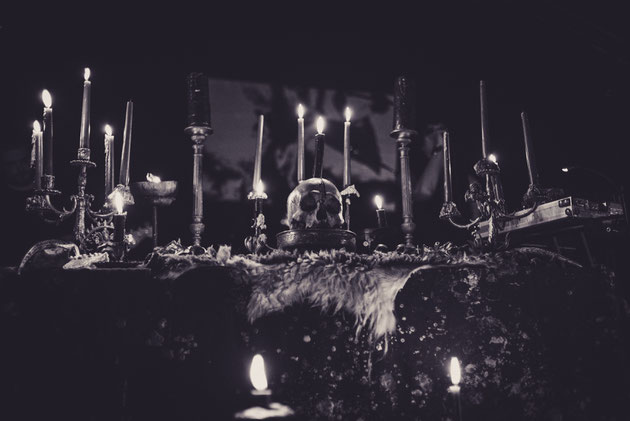 Gallery